Stairs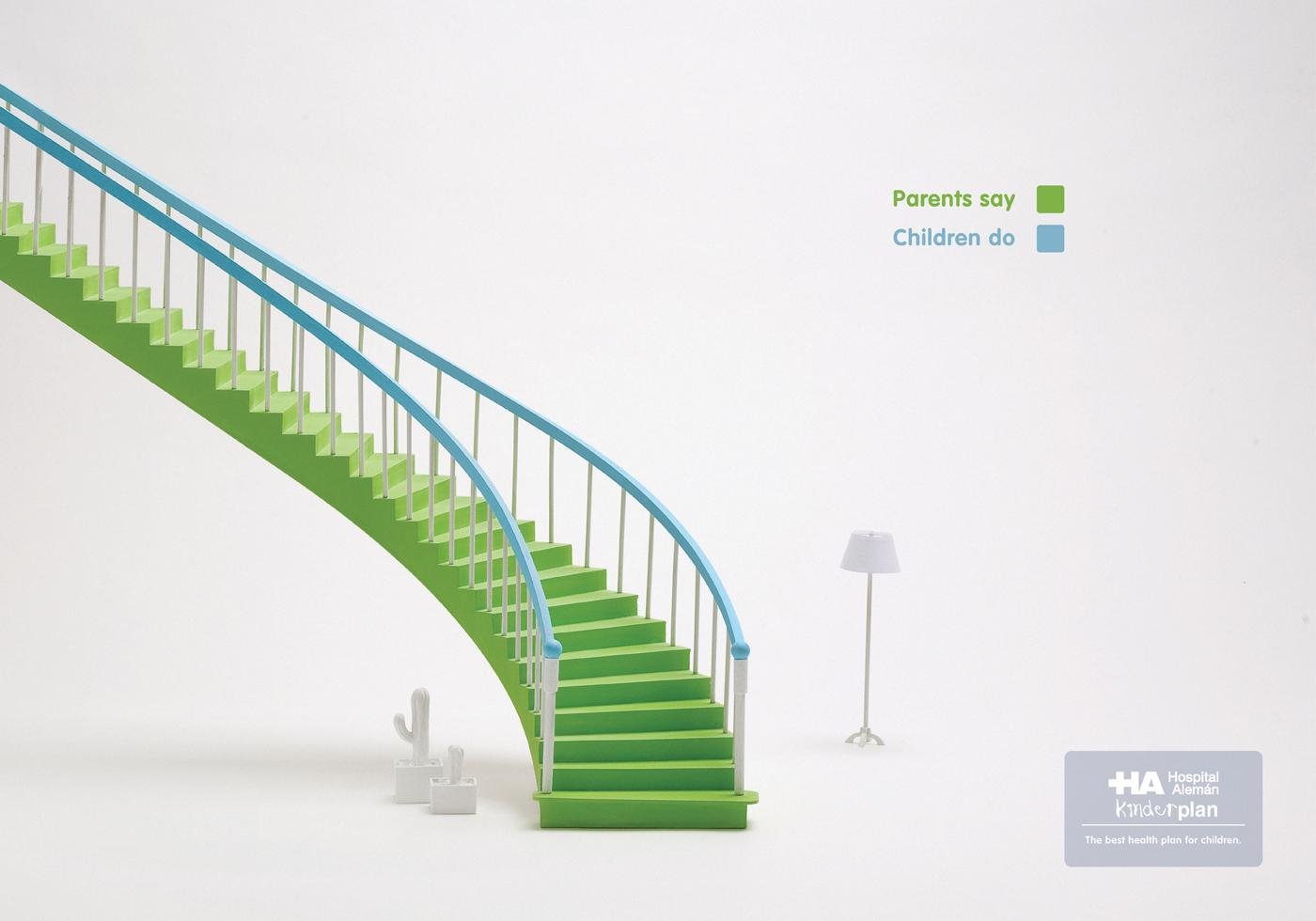 Tree
Cookies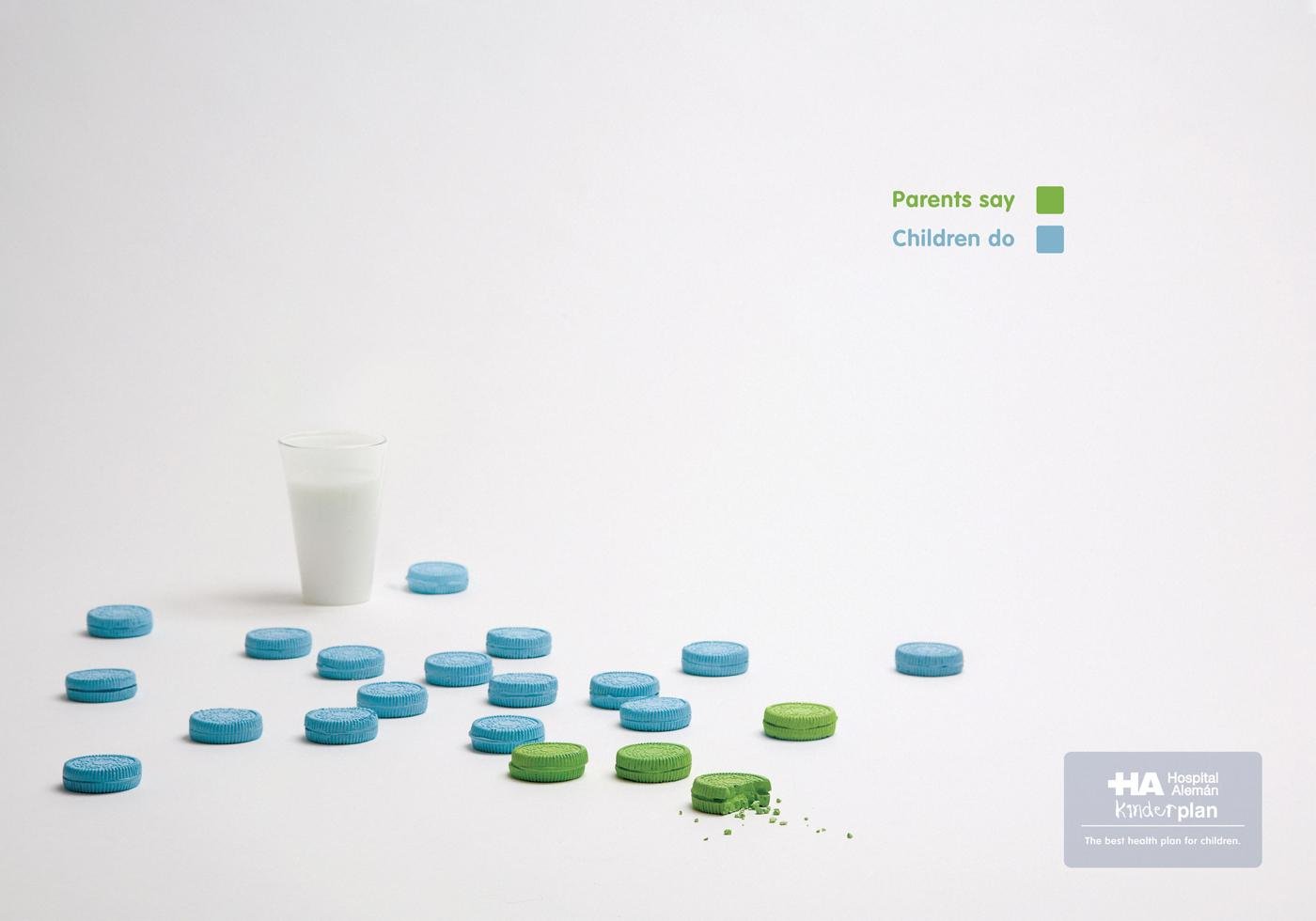 Description: Hospital Aleman in Buenos Aires Argentina promoted its children's services with "Kinder Plan", an award-winning print advertising campaign featuring the differences between the actions of children and the instructions of their parents.
Children cannot be controlled 100%, they will tend to do exactly the opposite of what is being told. Hence, to counter any medical emergencies of this behavior it is better to get a children medical plan.
Caption: The best health plan for children.
Credits:
Advertising Agency:Del Campo Nazca Saatchi & Saatchi, Buenos Aires, Argentina
Executive Creative Director:Mariano Serkin, Maxi Itzkoff
Creative Director:Lucas Panizza, Norberto Vatrano
Copywriter:Lucas Panizza
Art Director:Norberto Vatrano
Account Supervisor:Valeria Magrini
Advertisers Supervisor:Marcelo Mastrangelo
Illustrator:Bruno Tortolano
Photographer:Malcu, Cato)