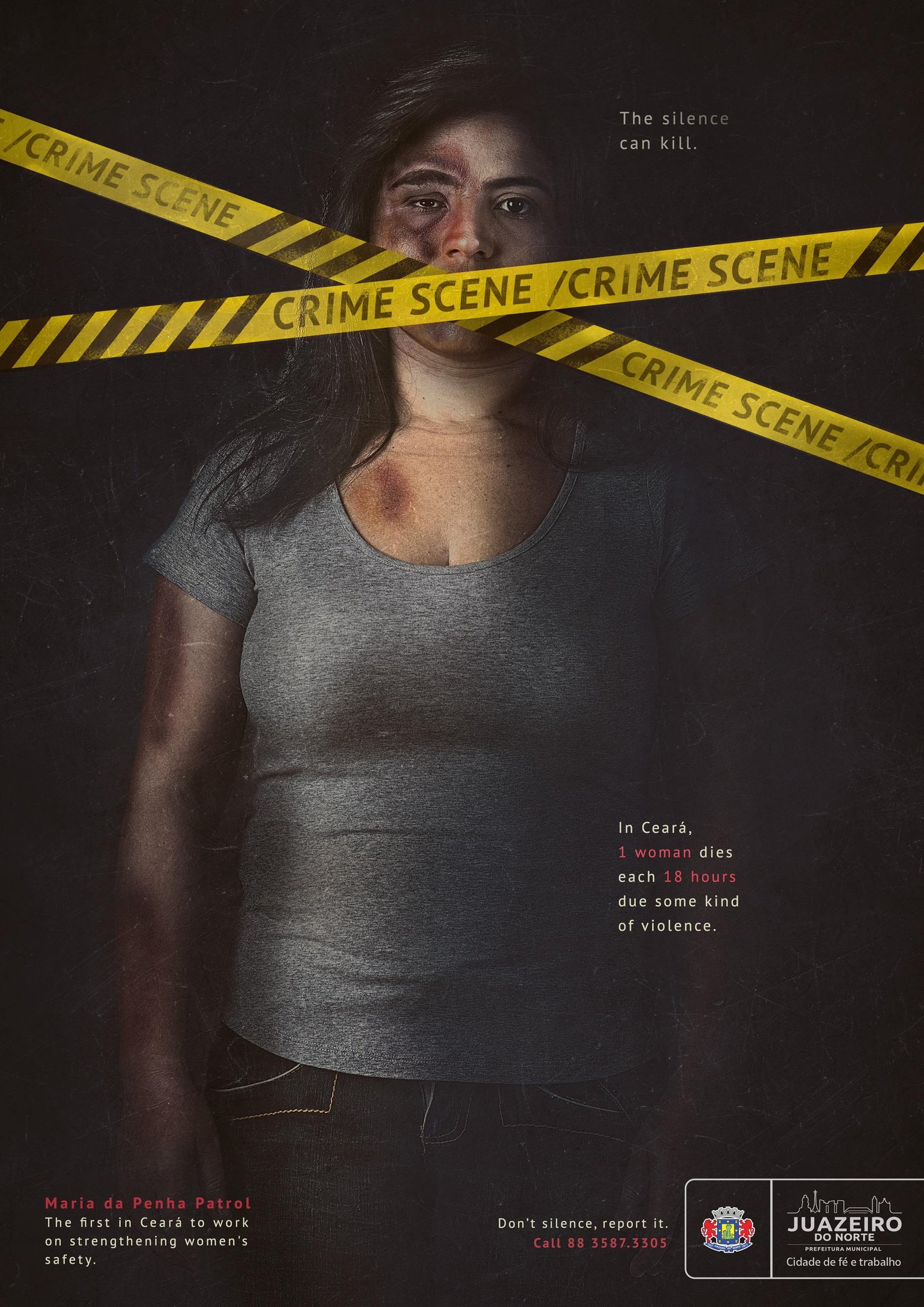 Description:
In the state of Ceará, every year, thousands of women become victims of domestic violence, a number that is steadily on rise. The Maria da Penha Patrol is a project by Juazeiro do Norte City Hall which provides security to the women in the city. It works to prevent and fight new hostility cases.
Maria da Penha Maia Fernandes is a Brazilian pharmacist known for fighting her abuser to be convicted. Currently, she is the leader of adult women victims of domestic abuse.
Caption: The silence can kill.
Credits:
Advertising Agency: Flex And Comunicação, Fortaleza, Brazil
Creative Director: André Nogueira
Art Director: Rafael Azevedo
Copywriter: André Nogueira