Sailor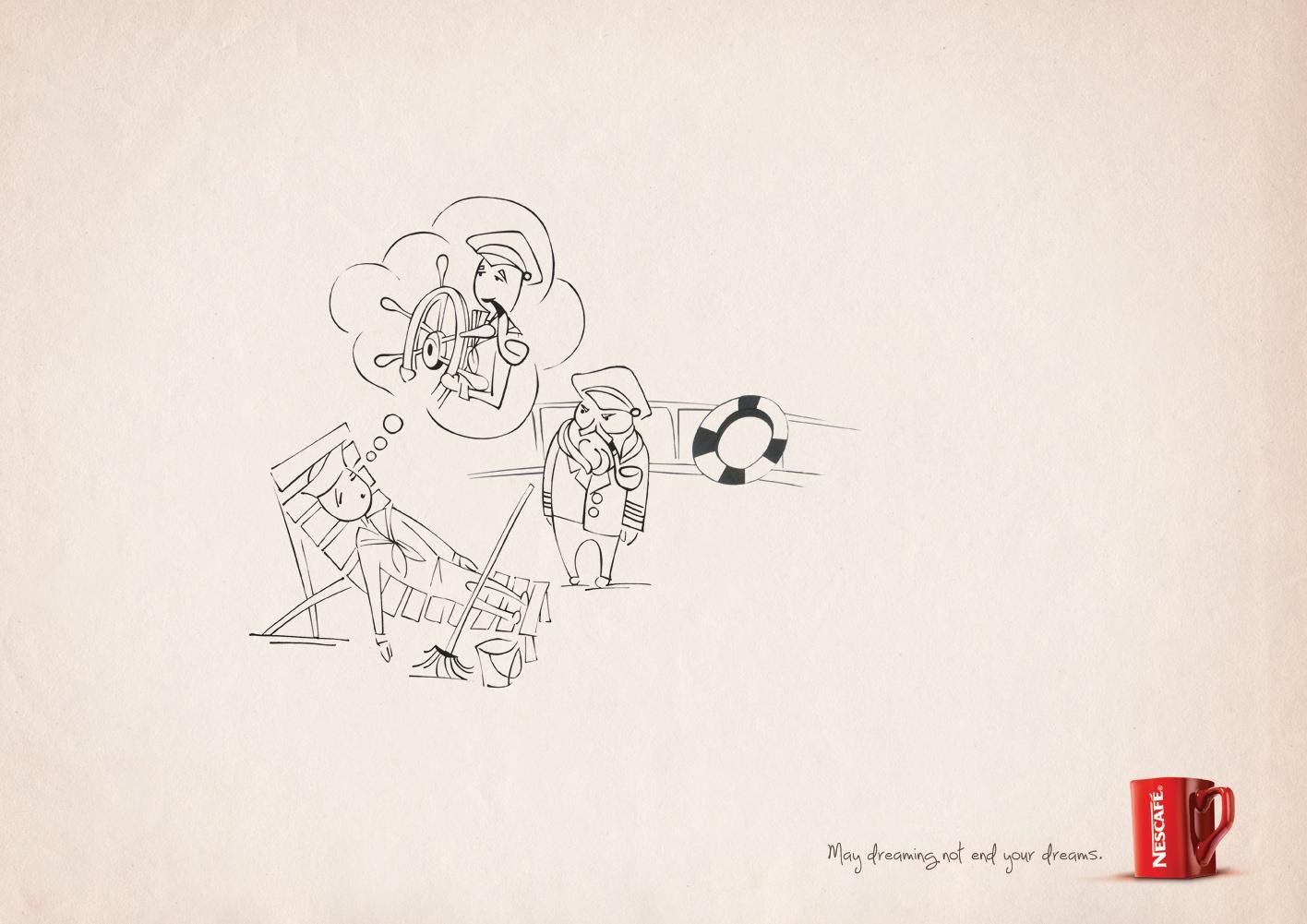 A sailor while dreaming at work about becoming a captain may lose his job by getting caught by the captain.
Safari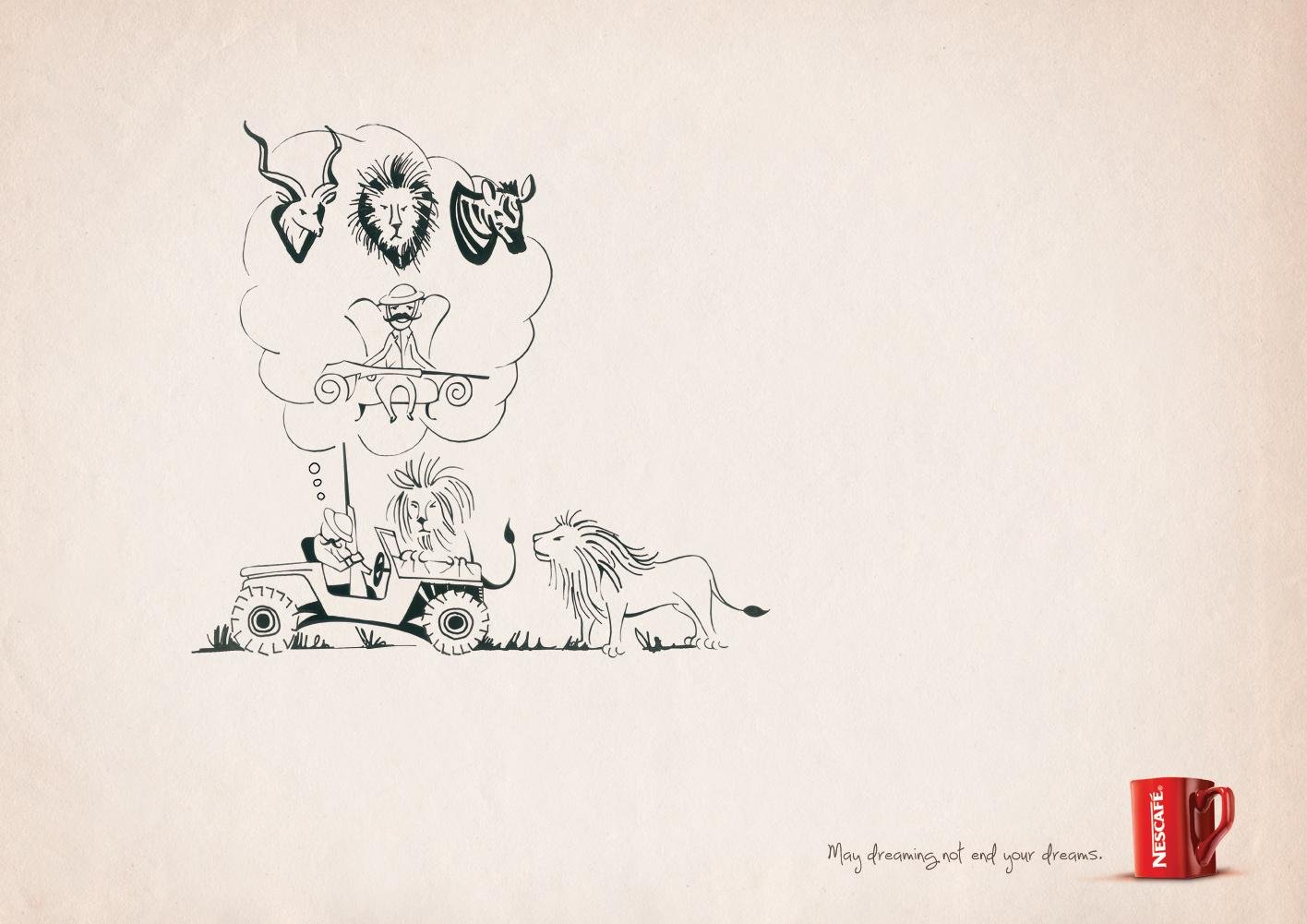 A hunter while dreaming about a dream hunt may get hunted himself.
Alien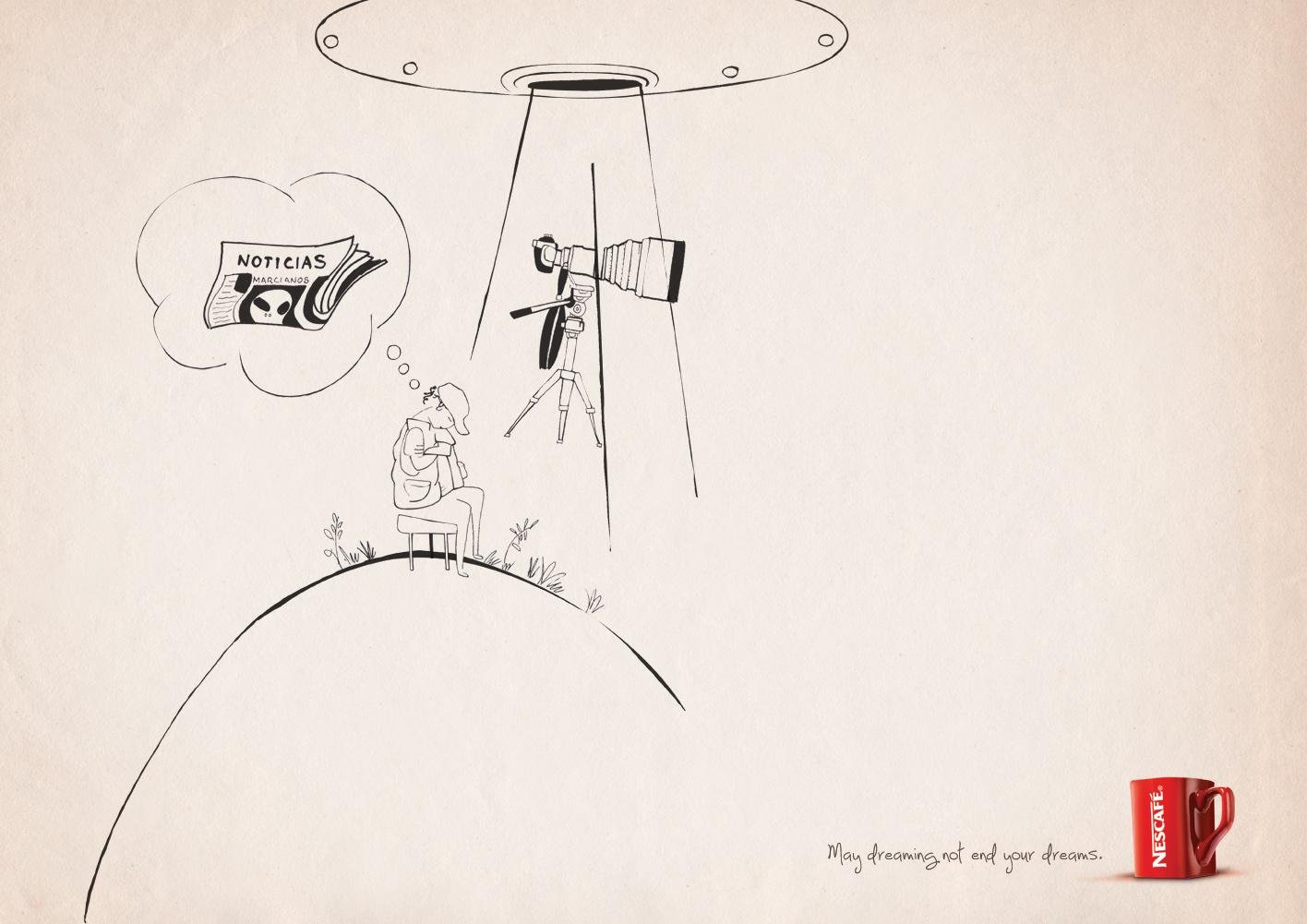 A reporter while dreaming about reporting alien sighting may miss the opportunity in real.
Description: To avoid shattering your dream, stay awake and fresh by having some Nescafe coffee.
Caption: May dreaming not end your dreams.
Credits:
Advertising Agency: McCann Erickson, Lima, Perú
Executive Creative Director: Ricardo Mares
Associate Creative Directors: Mauricio Fernández Maldonado, Nicolás Romanó
Copywriter: Jorge Medina
Art Director: Carlos Walters