Man On Moon
First step on the moon replicates on Oreo too.
Prohibition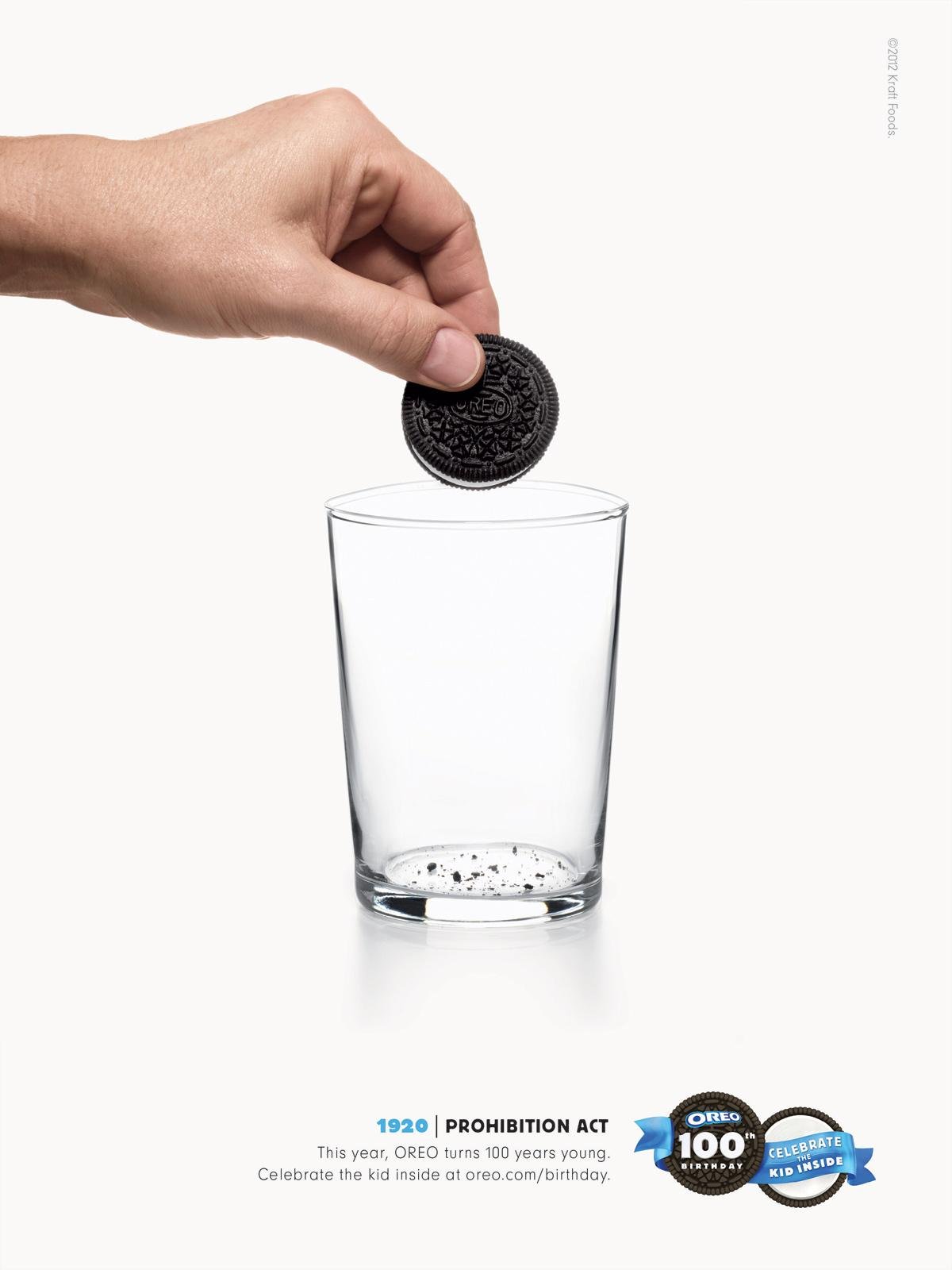 Prohibition Act did not prohibit people from eating Oreo.
Jaws
Oreo shark swimming in the sea of milk.
Baby Boom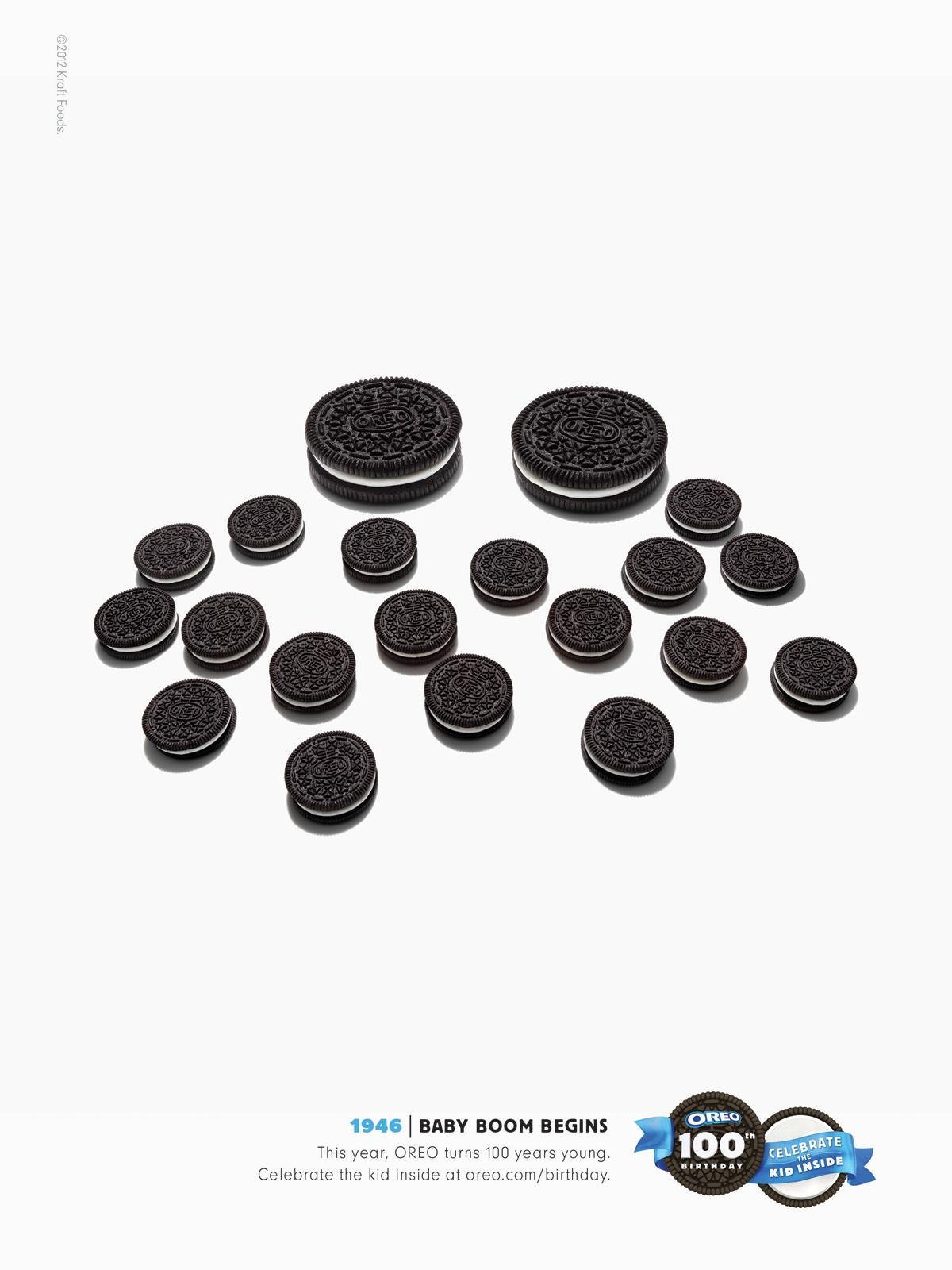 Oreos with their baby Oreos.
Peace
Peace sustained for hippies in 1967 summer and for Oreo forever.
Description: This ad campaign from Oreo celebrates its centenary with the theme "Celebrate the kid inside".
Caption: This year, OREO turns 100 years young.
Celebrate the kid inside at oreo.com/birthday.
Credits:
Advertising Agency: Draftfcb, USA
Executive Creative Director: Darren Moran
Creative Director: Megan Williams
Group Creative Director: Jill Applebaum
Creative Director / Art Director: Megan Sheehan
Copywriters / Art Directors: Jill Applebaum, Bob Neuman
Executive Producer: Anthony Nelson
Photographer: Richard Pierce
Concept: Pierre-Marie Faussurier, Sebastien Zanini
Designers: Yego Moravia, Johnny Por Taing, Bangwool Han
Art Producer: James Kozyra