Politics
Office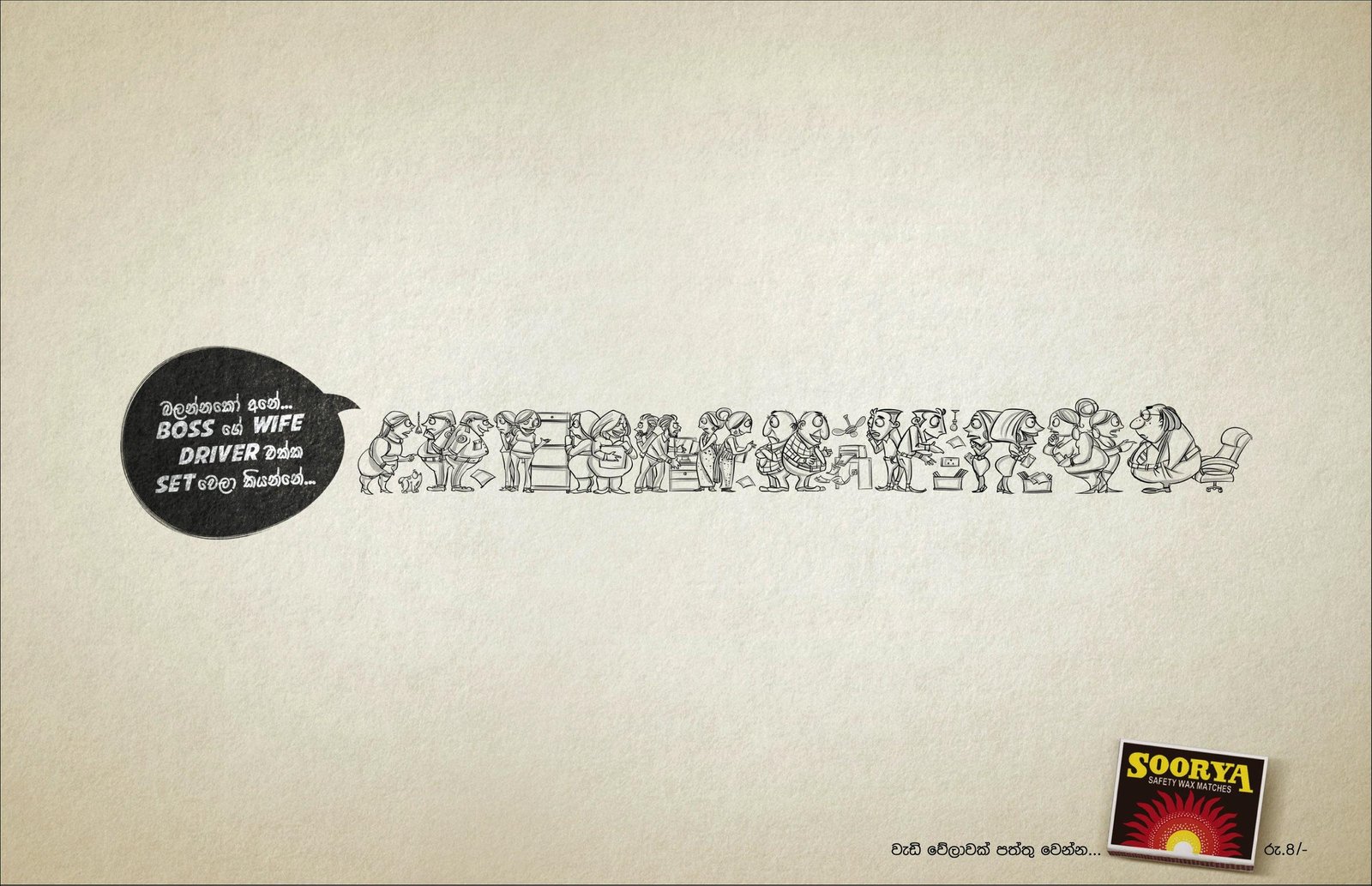 Village
Description: A print campaign of three ads from Soorya Matchsticks was published in Nawaliya, a local tabloid in Sri Lanka. It shows how gossips within a political scenario, an office and a village starts with an individual and slowly but surely spreads across like a fire and keeps blazing across multiple people. Similarly, Soorya Matchsticks once lit has long lasting and steady burn.
Caption: A politician has stolen money from the treasury.
Soorya Match Sticks – It burns a long way.
Credits:
Advertising Agency: Newton Lanka, Dehiwala, Sri Lanka
Creative Director: Rushain Rodrigo
Director Advertising: Reshad Mohideen
Senior Art Director: Pasindu Silva
Illustrator: Prasad Thenuwara